This post may contain affiliate links. Please read my disclosure policy.
Broccoli bacon salad – Who knew such a simple salad could deliver such a flavor punch? Broccoli with smoky, meaty bacon along with the crunch of almonds and the light sweetness of bell peppers paired with homemade ranch dressing … equals the perfect broccoli bacon salad!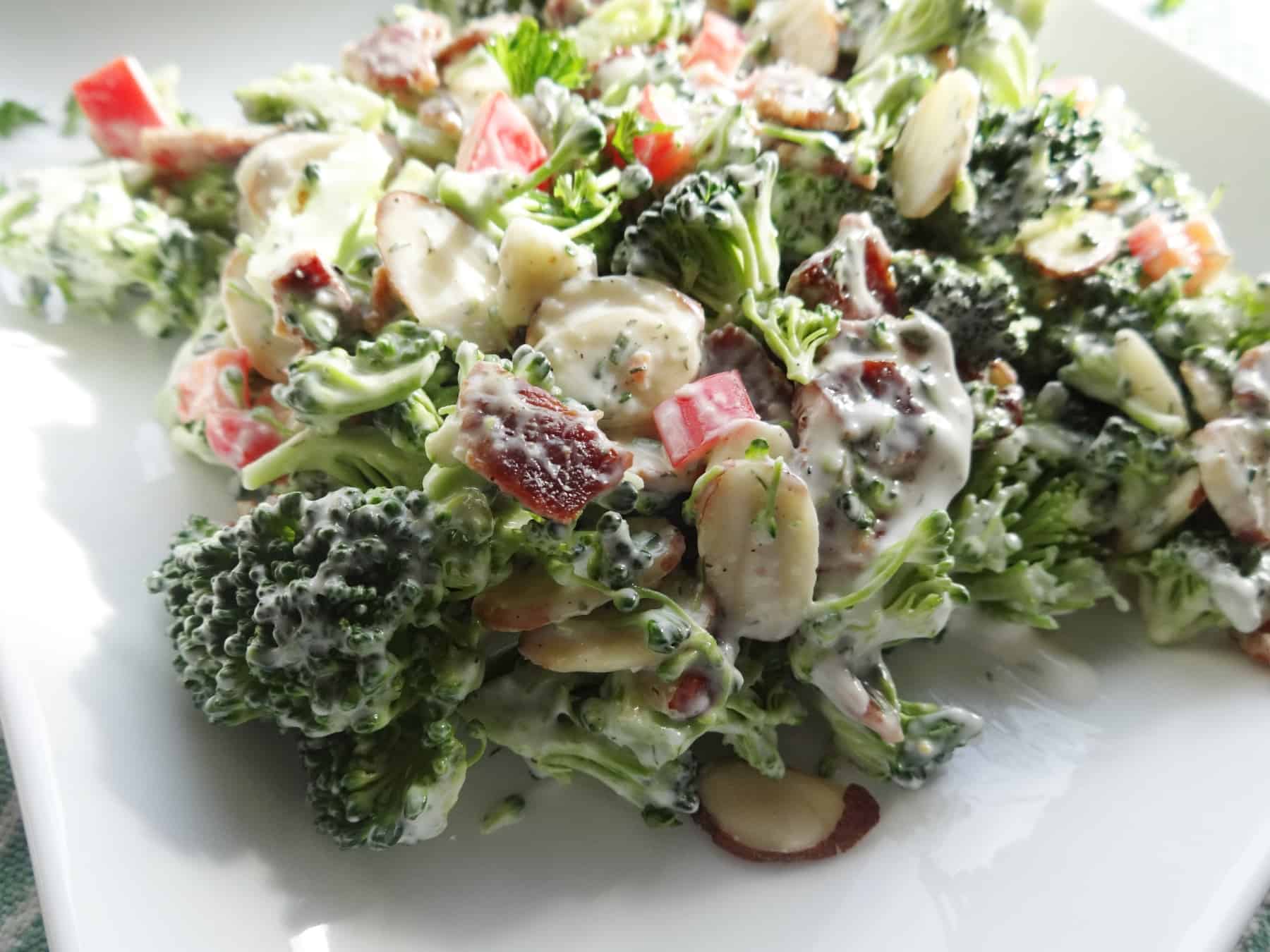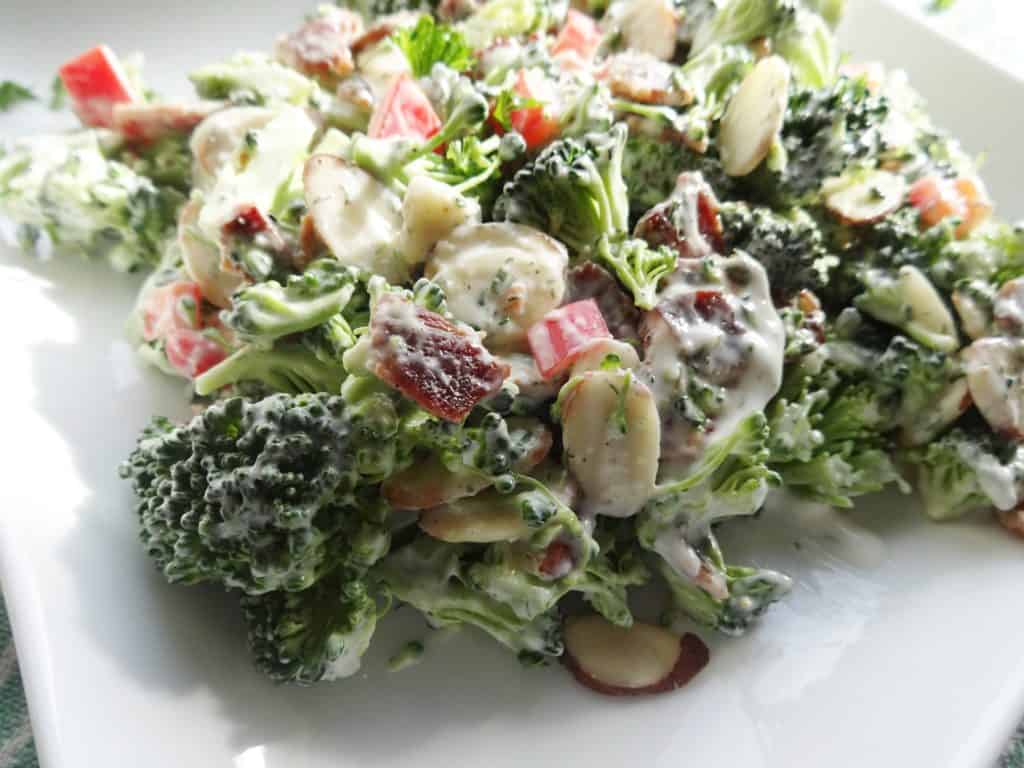 I recommend you make this ahead of time so the flavors can meld together and provide the best flavor possible. The broccoli will absorb some of the dressing, softening it a bit, and you will be rewarded with a salad you will be proud to serve at your next get-together or potluck event.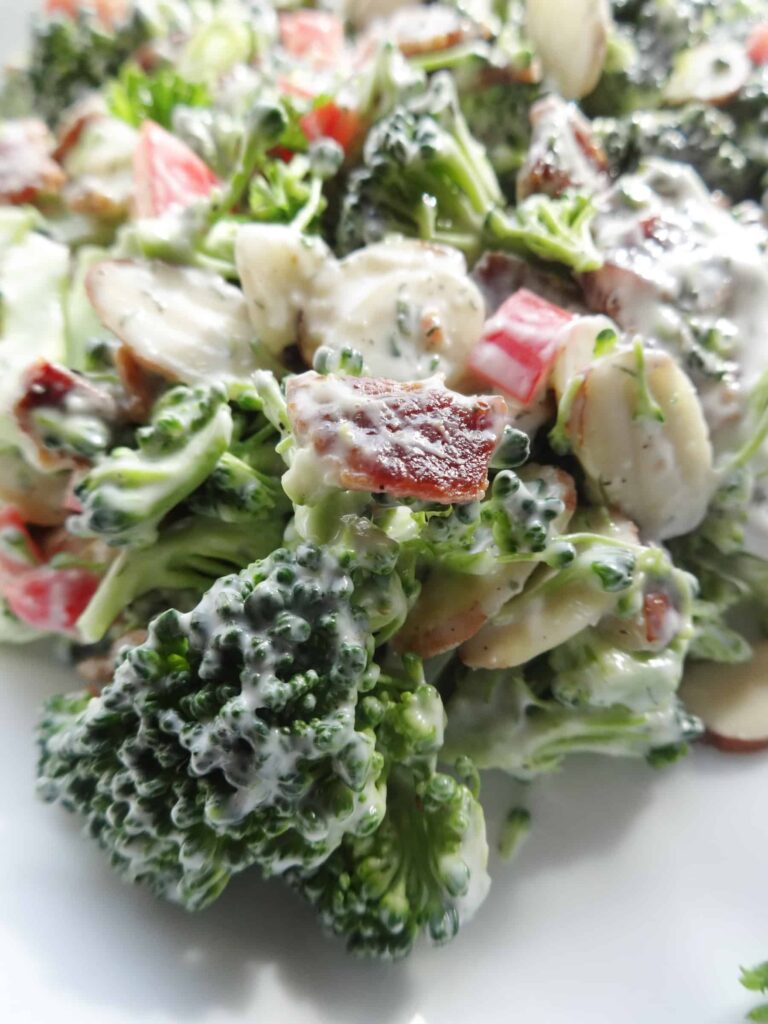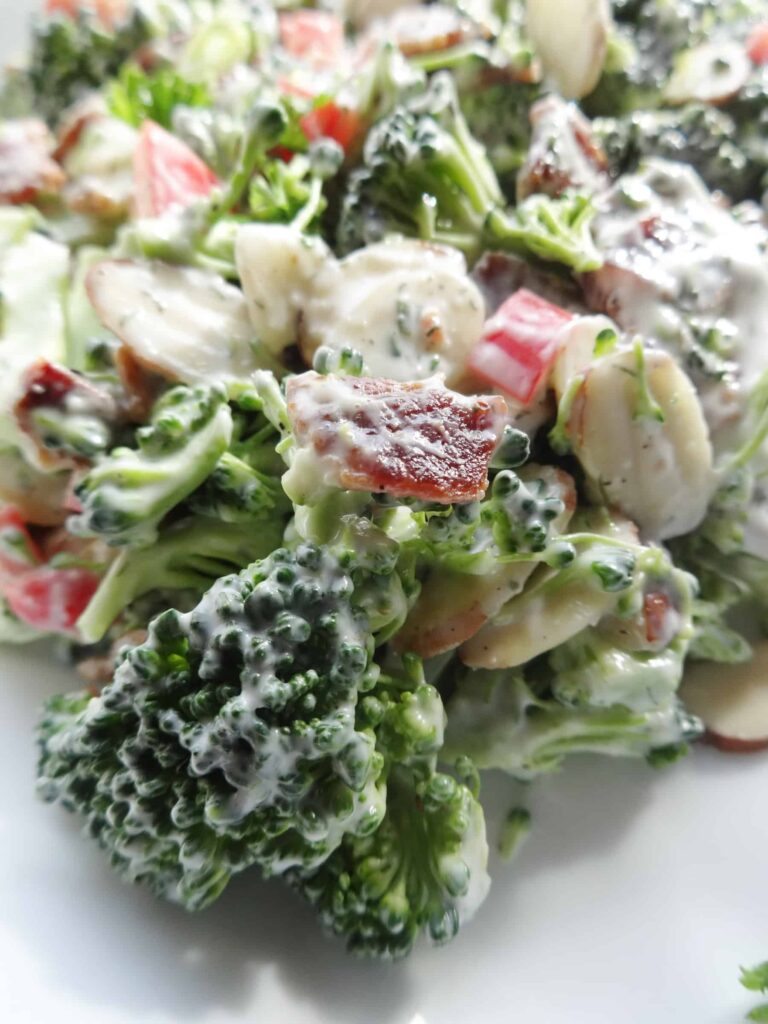 Perfect paired with grilled burgers, salmon patties, meatloaf – just about anything you can think of. I served the broccoli salad with my yummy salmon patties, and the flavors were perfect together.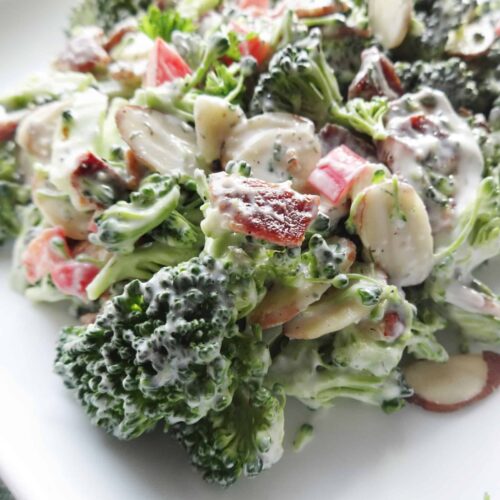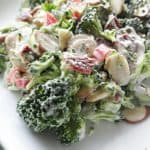 Print Recipe
Broccoli Bacon Salad
Ingredients
Salad
4

cups

broccoli, chopped

5

slices

cooked bacon (about 1/2 cup), crumbled

1/2

cup

almond slivers

1/4

cup

red bell pepper (about 1 mini pepper), chopped

1/4

tsp

salt

1/4

tsp

ground black pepper
Dressing
1/4

cup

mayonnaise

1/4

cup

sour cream or plain yogurt

1/4

cup

milk or buttermilk

1/8

tsp

each salt and ground black pepper

1/4

tsp

onion powder

1/4

tsp

garlic powder

1/4

tsp

dry parsley

1/4

tsp

dry chives

1/2

tsp

dry dill weed

1

tsp

fresh lemon juice (from half a lemon)
Instructions
Mix all dressing ingredients in a small bowl with a whisk until smooth.


Add all salad ingredients in a medium-to-large bowl and toss.


Pour dressing over salad ingredients and mix until dressing coats all salad ingredients. Refrigerate until ready to serve.


It is recommended to refrigerate the dressing and/or salad mixture for at least 2 hours before serving in order for the flavors to "meld" – making for a more delicious salad. You can also make and refrigerate the night before serving.